Top 90s Fashion Trends We DO NOT Want to See EVER AGAIN
Oh, the 90s.  That decade was amazing, for sure. I was born in 1992 and I had a great childhood in that era. Now the 90s are back, stronger than ever, and this retro wave is unstoppable.
You search on Google anything related to this topic, and you find things like "90s Fashion is back!" or "90s Outfits You MUST use!" and well, everything seems gorgeous, beautiful…but, not that much, you know?
What about the dark side of the 90s? -Just like the Dark Side of the Moon, I guess- Did this decade have something we'd rather forget? OH YEAH, HONEY, IT DID.
And we better remember that, so we won't repeat it shortly, AT ALL. That's why I'll leave you in this small place of the Internet, a list of what I think are the most wretched things from the 9os fashion. And a note to self, I already saw people falling in this awful nightmare. Well, everyone is different and I guess we can't force some people not to use something.
Making this short, I'll leave you here my top 90s Fashion Trends We DO NOT Want to See EVER AGAIN
Fanny Bags way too huge for you
We know fanny bags are useful. You can take them however you want and they have a lot of storage for the small size. But let's be clear with something, these are one of the awful 90s trends we want to forget. Fanny bags always remind us of our mom's going out to the supermarket, and let's be honest, most of the time that wasn't fashionable.
It was comfy, but nowadays some fashion gurus feel like these trends are AMAZING and aesthetic, when it's not like that at all. And the worst part is that most of these gurus prefer to use it with the HUGE T-SHIRT no one asked for. Oh yeah, that mommy shirt, how to forget it.
Just remember that not everyone has the same body type, so not everyone will look good using these bags. The only people I saw wearing this and looking good were Top Models and celebrities with amazing figures, and you know…they're just like aliens for some, and they have nothing to hide with an enormous shirt. I make an emphasis on using a fanny bag properly, 'cause if you intend to look like your mom in the 90s, then…think again. IT WON'T WORK.
Windbreakers way too colorful
Unless you're Will Smith in The Fresh Prince of Bel-Air or Bruno Mars on a tour, I think a colorful windbreaker can't be an article of good clothing for everyone. Maybe some people look fine with it, and maybe this is one of the 90s fashion trends we think could be wearable to some, but for me, it's a big nope.
And the worst part is that with this 90s trendy era, anyone has wanted to wear clothing similar to this one just because…but most of the people end up looking like these giant inflatable dolls that we see in the mechanics…you know…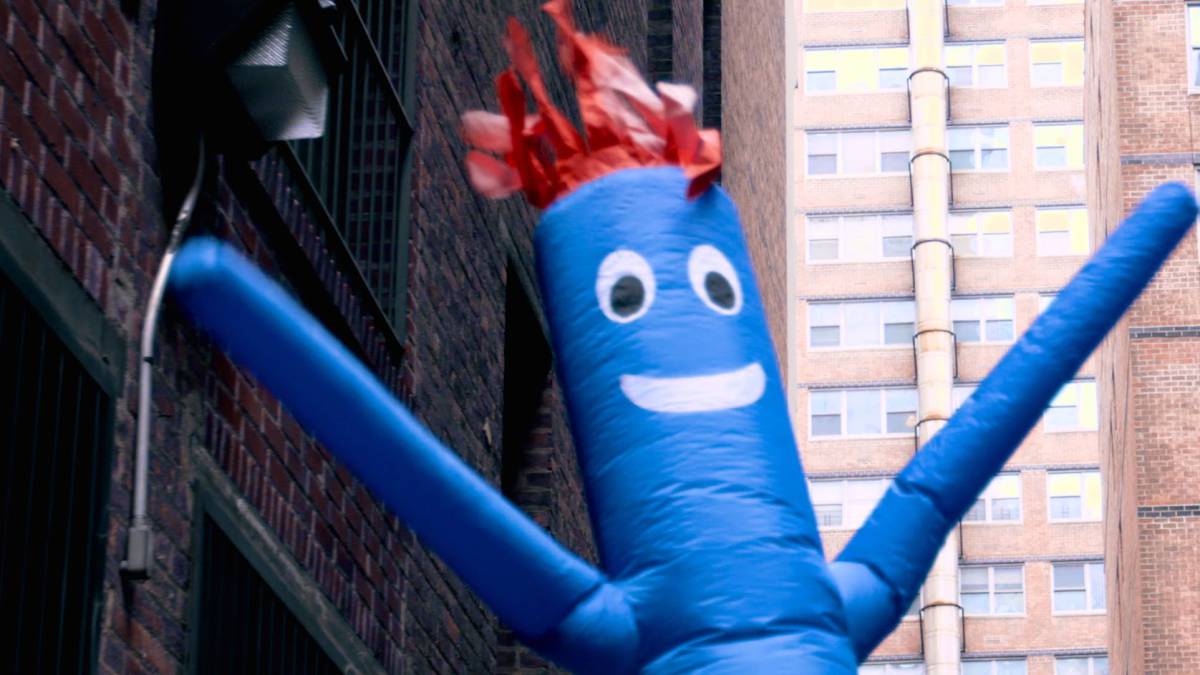 So once again, this is a trend WE DO NOT WANT TO SEE AGAIN, thanks.
Too much Animal Print
There was only one 90s celebrity that knew how to rock animal print, and that was Fran Drescher in The Nanny.
The rest of us, well…not that much. Most of the people always ended up looking like a bad copy of Janice from Friends, 'cause we didn't know the secret in the wardrobe of "The Nanny". Thank God years later we've got that, and now we understand that animal print is still a thing, but properly stylized, so that's just amazing.
But just as everything else, the retro 90s wave has become too strong, and now many girls are thinking that Animal Print is cool if we use it as a military camo, and hell NO, THAT'S NOT THE WAY. The excess of these patterns is still awful visually, and it looks too forced, so honestly, this is one of the trends from the 90s that we'd rather forget, FOR REAL.
By the way, Do you guys remember the emo/scene trend? Back to the holidays, huh? well, for those years it was pretty obvious that the animal print was a thing too, and it looked AWFUL with all the excess around, I kind of had that fever too, but I learned the lesson, you should learn it to…NO ANIMAL PRINT IN EXCESS! Thank you.
The awful skinny eyebrow we want to forget
Makeup was another big deal in the 90s. Everything was about shiny color, brownish lips sticks and black pencils for the eyes. All of these looked great, yeap, until you saw…THE EYEBROWS.
Oh God, those eyebrows looked more like commas than anything else, and actually, it was a curious trend that we want to bury 6 feet under, or even more. Thanks to fashion evolution, that thing is OUT, and now you can have your natural eyebrows back, no matter if they're bushy.
And now, let's drop a short storytime here…
I have to confess that this 90s skinny brow trend was huge until the early 2000s, and I suffered a lot of bullying 'cause I was opposite from this. I used to have really big bushy eyebrows, and they were pretty dark, and they made a notorious contrast with my pale skin -I'm still pale, but with a little bit of color, I guess, and I have freckles now, hehe- so, you can imagine then, I was a clown for many people and I wanted to get rid of my eyebrows.
My mom was wise as usual, and she told me many times that I had to respect my eyebrows, and she insisted that these eyebrows looked cute on my face. Who knew I appreciated that advice, 'cause now I love my eyebrows way too much. And many girls bullied me that are trying everything possible to get MY EYEBROWS, yeap, those that used to be hated, how funny, right?
That's why people say karma is a bitch, I guess.
Raincoats with no rain
Ah, the nineties and the magic of making unnecessary things trendy. One of them was the famous transparent plastic jacket that was a raincoat, at least now that I think about it.
Yes, back then it was cool and I even died for one of those when I was 6 years old, but the truth is that if we analyze it well, it was somehow unnecessary.
Many celebrities perhaps knew how to use it and that was cool, but in this era to re-emerge this fashion trend would be a little absurd because … it's a TRANSPARENT waterproof jacket, that is used in Japan only WHEN IT'S RAINING… Do you understand?
So unless it rains cats and dogs where you live, I think it's better to avoid this garment. Oh well, the other thing is that you have some sponsorship or something that requires the garment itself. But the rest, really, just do not put it on, JUST NOPE.
Lip Liner out of control
There was a dark time back then that we wanted to the gorget. And I'm talking about that time when we normalized using ABUSIVE DARK LIP LINER no matter what color your lipstick was. UGH.
This was another 90s thing that we only saw it as a blurred memory. Those satin lipsticks with dark lip pencils were the last thing we wanted to see in celebrities, but what can I say? It was "the thing" then, so for us it looked kind of "cool". But if we take a look at that now, we just want to cry.
As I said before, it's pretty cool that we're getting this 90s wave back, but I hope not to see this awful nightmare again.
90s Platforms that traveled back in time
It was only a matter of time before the dreaded platforms of that era returned, even when nobody asked for them, nobody wanted them, but out of nowhere they resurfaced.
I love platforms, they fascinate me and they make me very comfortable. Still, one thing is a subtle platform or at least maintain a uniform color with the type of footwear, and another thing is to deal with the monstrosities that are seen out there.
In that decade, the platforms could be as you wanted, there was no fear. Honestly, I think that over the years everyone wanted to forget them because some were aesthetically frightening.
Now, we did not have to think about driving them away because, with the new 90's era in these years, they came back again and in their worst variations.
As well as the crocs, the "tractor sole" has arrived and so its similar sisters. And yes, they are terrible but we still see them in the street. I hope they make them disappear soon.
Now I've got a bonus here…
The 90s trend that is too exaggerated: Jeans excessively ripped off
And to finish this post, I show you a trend that although it was super 90s, in this era was taken to the extreme and now it's frightening: The ripped off jeans.
You can call them torn jeans or cut-out jeans too, and then…there's nothing else to explain. These pants just consist of wear them with some rip.
With the grunge wave in the early '90s, it was normal to have this garment, and the truth is that back then it looked very decent and beautiful because it was almost always something that was understood, I mean … the pants still existed.
But then, as a rare thing – sarcasm asf -, the excess attacked in these years and now this fashion has resurfaced … FOR WORSE. While I think it's great – like many – that ripped jeans have returned, everything has a limit.
It looks very nice those rips in which you see the mesh stocking below, or something similar, I love that fashion. But I think that when the jean stops being a pant and becomes a rag with so many rips over…it loses its meaning.
Just think about it…
Finally, my beautiful people, to conclude my top remember that I did this post mainly with humor, remembering the "ugly" things of that time, but we are all free to use what we want while we know what consequences that brings.
If you want to walk with your tractor platforms and a jean that looks like a rag, it is your decision because we are free. I did this post to inform you, yes, but mainly to entertain you.
Do you know another frightening trend of the 90s? If so, leave it in the comments or through my social networks that you will see at the end of the post, Bye!